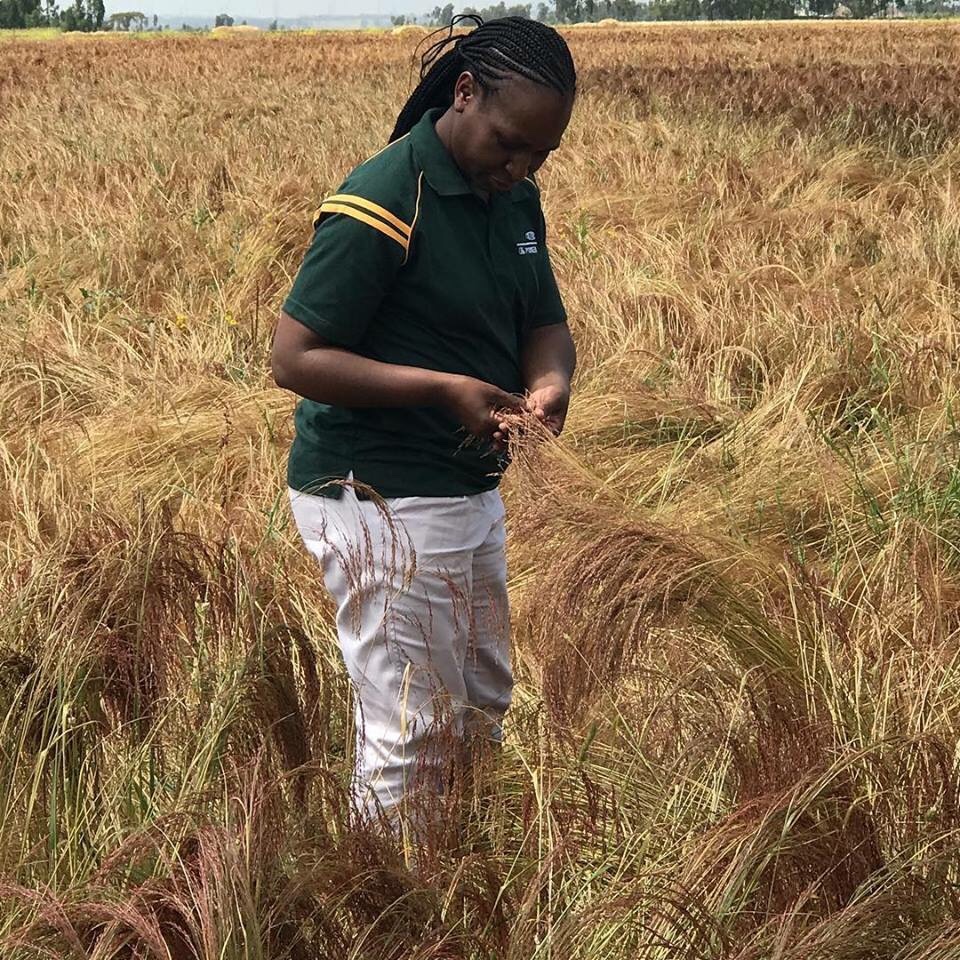 Some facts about Food Security and Agriculture in Ethiopia
Working in agriculture across the continent allows me to travel and experience the lives of local communities and farmers. I was recently in Ethiopia and as always got off the beaten path, mingled and took time to learn about agriculture in Ethiopia, their way of life, culture, and national diet.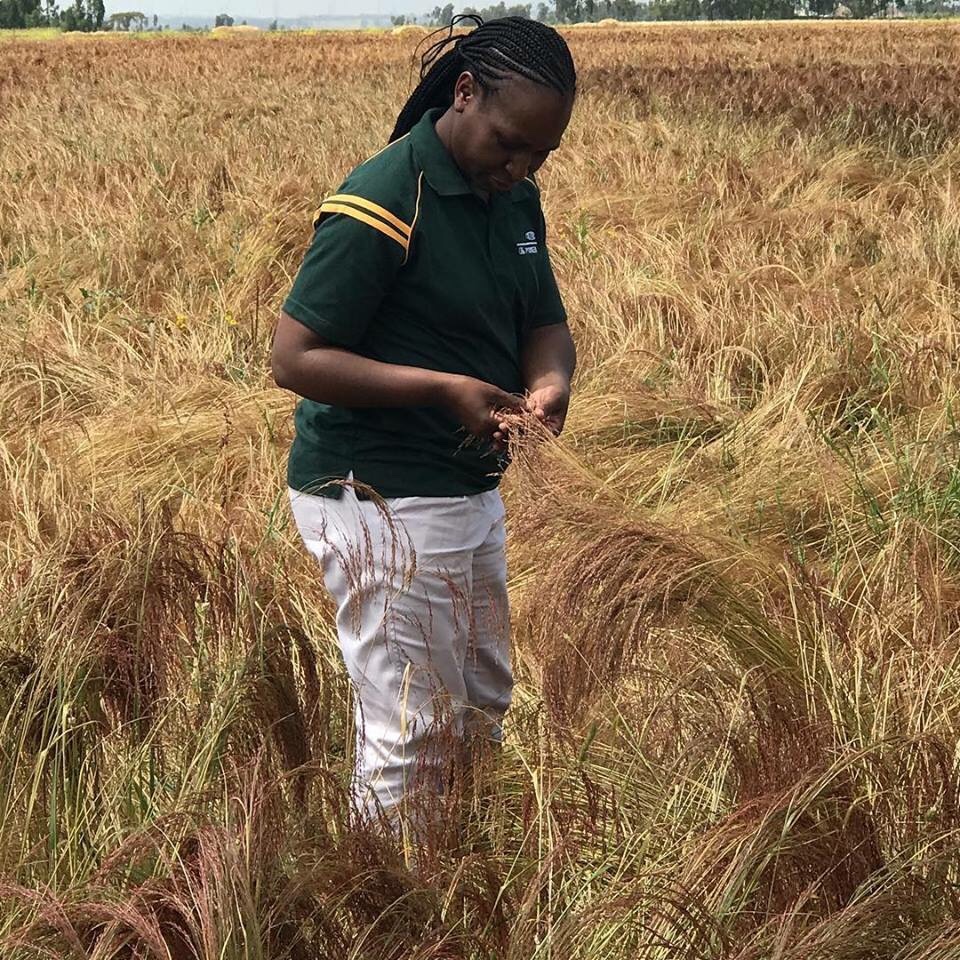 A teff field Picture supplied by Barbra Muzata
Ag Agriculture is the backbone of Ethiopia's economy and the livelihoods of the most vulnerable populations. It accounts for half of the gross domestic product (GDP), 83.9% of exports, and 80% of total employment.
To support growth in ag, the Government of Ethiopia established the Agricultural Transformation Agency (ATA) to serve as a catalyst for transformational and sustainable change. This agricultural transformation has played a huge role in attracting the world's flagship agricultural companies to invest in the country.
The country is well on its way to transforming its traditional and subsistence agriculture to a mechanized and commercial one – there is a momentum of transition from small-scale subsistence farming; low output production system for only family consumption into market-oriented type.
Did you know?
Honey is Ethiopia's Liquid Gold – The beehives of Ethiopia, make about a quarter of the continent's honey. Ethiopia remains one of the world's largest honey producers and by far Africa's biggest. It also produces some of the world's most refined honey, such as the white honey of Tigray.
Fasting: Ethiopians are highly religious people with the majority either Orthodox Christian or Muslim. The Ethiopian Orthodox Christians observe fasting by abstaining from all animal products for 208 days out of the year. This includes during lent, religious holidays, and every Wednesday and Friday except those following Easter. This makes many observant Orthodox Ethiopians vegan for more than half the year.
Teff, a superfood, is a key part of Ethiopia's heritage and a crucial food staple. It is a staple crop planted in 3.3 million hectares, closely followed by maize at 2.3 million hectares. Teff was first domesticated in Ethiopia more than 3,000 years ago, and today it is the most widely planted crop in the country. The poppy-seed sized grain is renowned for its nutritional qualities. About 6.5 million Ethiopian households grow teff, which accounts for nearly 15 percent of all calories consumed in the country – much of it in the form of injera, a tart, spongy flatbread that is served with most meals. It is also gaining increased interest abroad among health enthusiasts seeking a nutritious, gluten-free alternative to wheat. More than 90 percent of the world's teff is grown in Ethiopia.
On a lighter note…Let us make Injera (Ethiopian Flatbread)
Injera is a sourdough flatbread used as an eating utensil and as a plate.  A variety of stews, vegetables, and/or salads are placed on a large piece of injera and guests use their right hands to tear portions of the injera which are used for gripping the food.  The porous texture of the injera makes it ideal for soaking up the juices.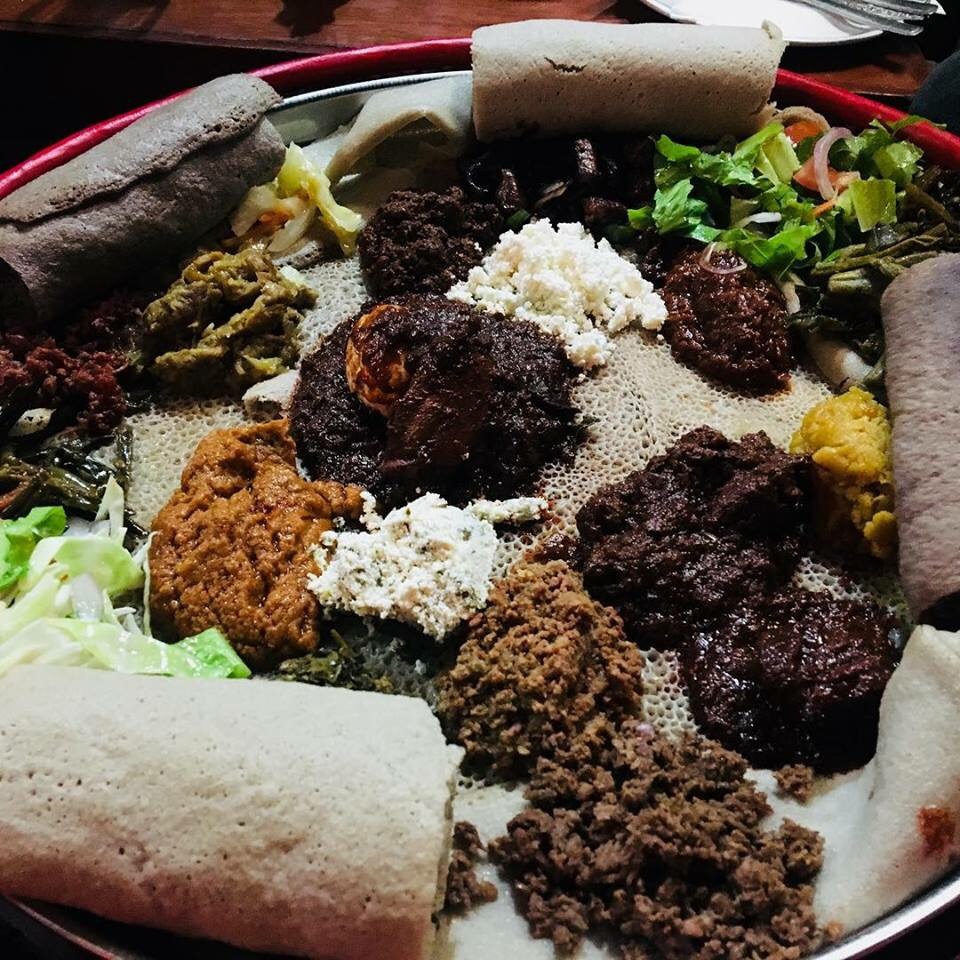 Picture by Barbra Muzata